Global Search Bar
At the top, right-hand corener of the toolset is a search bar.

This search bar can be used to locate any type of record, including contact, company, contract, opportunity, tasks, or users. To search the entire system for a record, begin typing the name and the content will begin to autopopulate.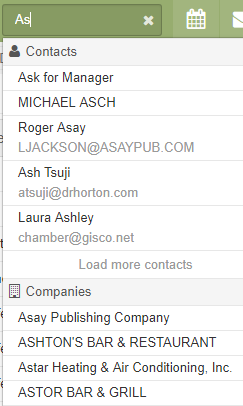 Click on the record you wish to open directly from the dropdown.
Articles in this section